Increasing workload and specific business operations have warranted the need to hire temporary staff by organizations, be it small, medium or large, in order to ensure the completion of jobs within the stipulated time.
In fact, it is becoming increasingly frequent for employers and HR managers to take assistance from hiring firms so they can attract the requisite talent without much hassle to step up production needs and business processes.
In the light of the same, the need for temporary staffing services in India is constantly on the rise. More and more firms are expanding their staffing services in big cities like Pune and others so as to lend a helping hand to the business giants.
One of the greatest examples of successful  temporary staffing services is PaySquare that has been rendering top notch services to a myriad of customers.
Though such staffing services in India are doing their best to reduce the workload of entities, certain temporary staffing issues do arise despite working with the most experienced firms. However, the same can be prevented if prompt and adequate action is taken in this regard.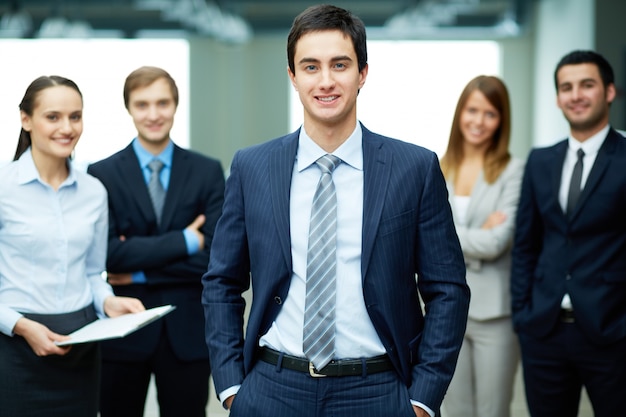 In this article, we focus on 3 ways by which you can avoid temporary staffing issues. Apart from that, we also tell you the scope of hiring temporary employees and how staffing agencies pay their employees.
But at the outset, let us first understand what exactly is temporary staffing all about it.
What is Temporary Staffing?
Temporary staffing can simply be understood as injecting workforce into the business for a specified period or for a particular business project instead of recruiting them on a permanent basis. A temporary employee works with the business in which he is appointed but is on the pay roll of the staffing company, which appoints such employee to the business in the first place.
The various aspects of employment such as remunerations and other benefits are taken care of by the temporary staffing company, which acts as a third party in the entire process.
 3 Ways to Avoid Temporary Staffing Issues
As a company, when you are proactive about temporary staffing issues, you can take numerous steps to nip the problem in the bud so that it does not turn out to be insurmountable.
Here are some of the best ways to avoid problems related to temporary staffing in India:
 # Know Who You Want to Hire
Only telling your staffing agency that you require additional workers for your business is not enough. In fact, giving inadequate or vague information can lead to chaos and major hiring impediments. 
It is therefore imperative that you first take ample time to figure out your exact needs before you approach a temporary staffing agency. In addition, you also need to specify the skill and experience that you want them to have for the job and list out the duties that you expect them to undertake.
This would make it amply clear for the agency to spot the right talent for the job thus ensuring quality service. Chalking out your needs well in advance surely helps you save time.
 # Approach the Right Temporary Staffing Company
One of the biggest ways to avoid temporary staffing issues is selecting the hiring agency wisely. Not all agencies work alike. While some differ in terms of the size of enterprises they cater to, others differ in terms of a particular industry which they specifically target. 
Choosing the right temporary staffing agency can be quite crucial while hiring temporary employees since only a quality oriented firm can understand your pertinent business needs and allocate the right manpower accordingly.
If you are confused about choosing the best temporary staffing service, you can either get recommendations from other businesses in your network or you can read reviews about various such agencies. Apart from that, you can also try and find agencies that particularly look after hiring needs of the industry your business is associated with.
 # Foster a Strengthened Relationship with the Staffing Agency
At the initial stages of your association with the temporary staffing services, there sure might be some hiccups. This, however, is quite natural. However, as your association goes forward, you might as well want to build a strengthened relationship with the agency and connect with it at a deeper level from a business perspective. 
Providing them with accurate information about your business and business aims can help them serve you better and in an enhanced manner, thus augmenting your business experience. Make them know about your work expectations, business mission, workplace rules and regulations and your business goals in the coming future to help the temporary staffing services gel with your business structure.
How Do Staffing Agencies Pay Their Employees?
One of the biggest challenges for any company is to make sure that their employees are paid well and routinely. To cater to this issue, temporary staffing agencies take complete care of the payment process of employees they outsource so that the business can steer clear from such ancillary operations. 
As employees of the temporary staffing agency, they receive their remuneration in the same way as permanent employees do, the only difference being that the former is paid by the staffing agency while the latter is directly paid by the company.
When it comes to PaySquare and its temporary staffing services, it pays standard benefits to all its employees which include the CTC along with the various components of income and Group/Personal Accident Insurance Benefit.
Other benefits such as retirement benefits, reimbursements and claims, etc. are also taken care of by PaySquare.
One of the biggest advantages of hiring staff from temporary staffing agencies in India is that such agencies ensure that all payroll procedures are duly followed, thus saving you from legal and other formalities. Time saved from such jobs can be diverted towards strategy formulation and policy-making so as to direct the business towards profitability and success.
Can a Company Hire Temporary Employees?
The need for specialized skills and individual posts has created the demand for temporary staffing in India. In fact, temporary staffing in Pune and other major cities of the country is soon seeing a surge on account of big businesses not willing to take the stress and burden of handling hiring processes and their remuneration.
The fundamental reason as to why companies are turning towards temporary staffing agencies is because they wish to outsource ancillary jobs and focus themselves on the primary objectives of business in order to survive well in the growing competition.
Here are some of the major benefits that companies reap by hiring temporary employees:
Acceleration of recruitment process by support from temporary staffing agencies.

Reduced accountability of temporary employees with respect to remuneration and other benefits.

Flexible period of job depending on the nature and duration of the business project or production needs.

Broader spectrum of talent to choose from.
How Long Is a Temporary Agency Contract?
In India, all types of firms can hire temporary workers for a fixed period of time in all industries, depending on their business requirements. This practically means that businesses that are at a peak during certain seasons can cut short their employee ratio by matching their employee requirement with their production needs, thus significantly contributing towards cost cutting.
Such flexibility helps companies hire employees even on short-term basis thus helping them deal with their growing output. However, fixed term temporary employees are required to be paid a minimum wage along with other statutory compliance and allowances.
Final Note
So this was all about temporary staffing in India. 
Knowing the measures to avoid temporary staffing issues is quite essential to make sure that business operations run smoothly and without any glitches. Working with the right agency and building a strong relationship with it can definitely help you improve your quality of workforce thus increasing productivity and profitability. 
Hiring talented staff definitely maximizes the return on investment in the business and helps it sail through the stiff and cut-throat competition in the market.
Temporary staffing services such as PaySquare duly ensures that it serves industries across all verticals by providing its quality services to businesses, both big and small. It also manages the mandatory statutory data of temporary employees and provides standard benefits to those hired.
A professional administration of temporary staffing certainly helps businesses work towards their real potential and recognize their future goals and aspirations.
(Visited 1 times, 1 visits today)